- -
0 comments
Most of the response I got from part one of this story, "GOD SHOWED UP AT P.F. CHANG'S" included disappointment in the fact that I did not describe the food!

I was trying to be nice, but you asked for it...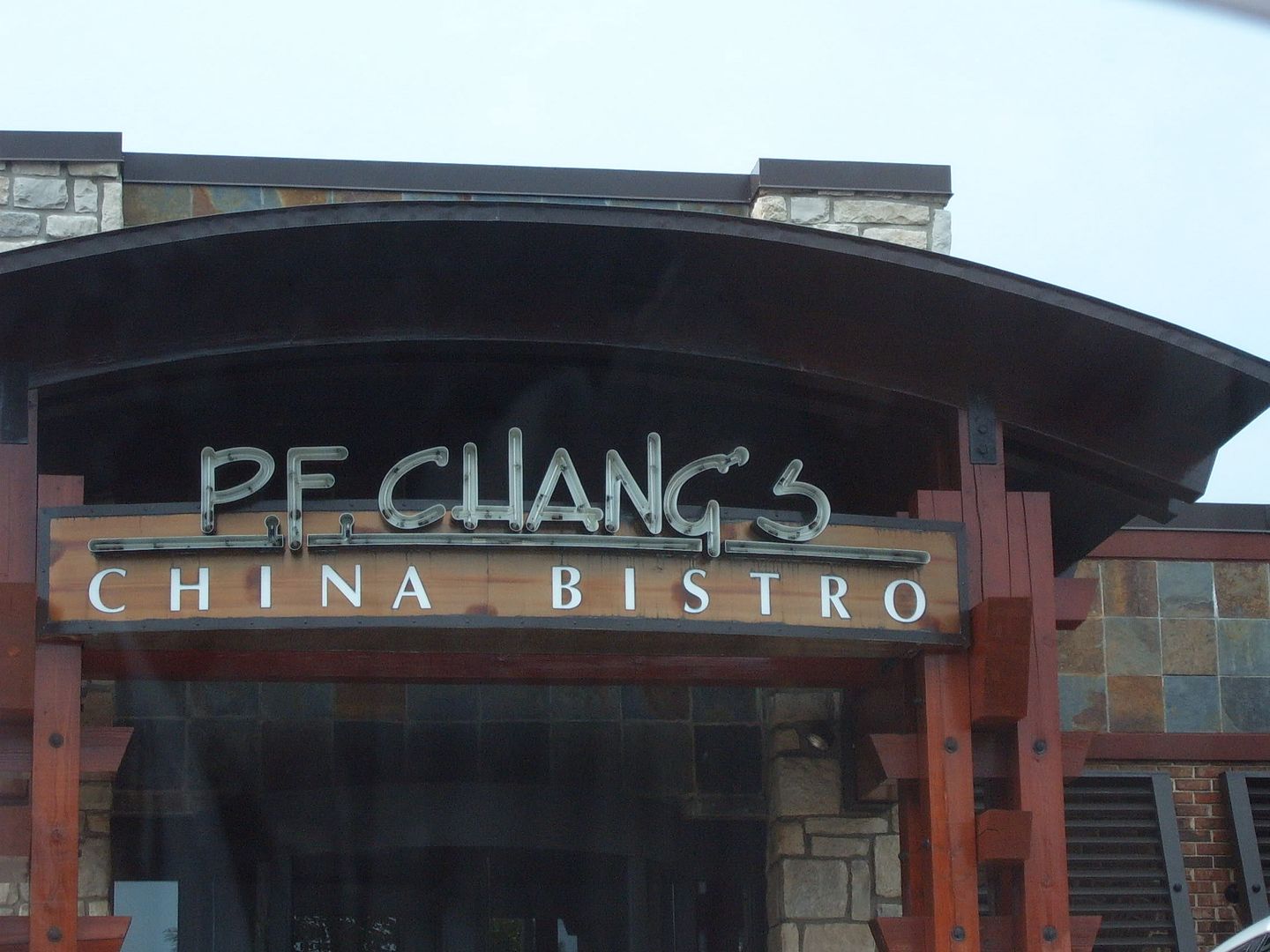 We began our dinner the way any meal should start at P.F. Chang's, with Lettuce Wraps - a stir-fried mixture of chicken, mushrooms, green onions and water chestnuts over crispy rice sticks that you place in a crisp piece of lettuce, roll up and eat. Yummy!
Since it was still happy hour and appetizers were half off, we also ordered the Crispy Green Beans. These were battered, deep fried, and came with a spicy, tangy, dipping sauce. They were good, but if I was only going to get one appetizer I'd definitely stick with the Lettuce Wraps.
My choice for an entree was the Sweet & Sour Chicken, stir fried with pineapple, peppers, onions and ginger. It was delicious, with a serving size big enough to share and still have some left to take home.
Because we were sharing (like all good Christian girls do) I also sampled several other entrees, all of which I would order myself if given the chance. (And if my husband is reading this my chances should be looking pretty good!)
Chang's Spicy Chicken was not too spicy, and personally I like it that way. If you're looking for something hot, this isn't it, even if it does have the little hot symbol next to it.
The Mu Shu Pork consisted of pork loin, egg, mushrooms, bean sprouts and onions. I only tasted the filling, but it's served with Chinese pancakes that the waiter will wrap it in.
Even the Almond & Cashew Chicken, which I've had at other restaurants and never cared for, won me over!
Well, now that I'm ready to leave this computer and head on over to Chang's, here's part two of our story:
After taking ample time to marvel and praise God for providing us with a table, our team got down to work reviewing feedback and other information from the "Imagine Me...Set Free" conference.
Our waitress - who we later learned was a Christian - inquired as to what the papers covering the table were, giving us the opportunity to tell her about the conference. Our conversation with her continued periodically throughout the meal.
When it came time to start clearing our plates, our waitress asked if we could tell her one story from the event.
"Always be prepared to give an answer to everyone who asks you to give the reason for the hope that you have. But do this with gentleness and respect," ~ 1 Peter 3:15
Because we didn't want to betray any confidences, the story we told was that of Pat Layton, the speaker, who had openly shared about poor choices in her past, one of which was an abortion.
When the waitress told us she had a friend she has been trying to minister to who has had several abortions, we knew that this was why we were there. Two of the women at our table lead post-abortive recovery groups!
So, not only did God provide a table for us when there was none, He also brought us at the right time and sat us in the right section so we would have the waitress we did! We
exchanged contact information and committed to pray for her and her friend. Who knows what God will do through this divinely arranged encounter?
Lord, thank you for caring about even the smallest details in our lives. The lengths you go to to give us the opportunity to minister to others never ceases to amaze me! Give us eyes to see where you are working and the courage to proceed in obedience when opportunities present themselves.