- -
8 comments
I grew up in a home where the television set was always on. Always. While I've come a long way in changing those deeply ingrained habits, I still enjoy watching a show or two in the evening with my husband. Surprisingly, one of those shows is "Survivor," though it's hard to pinpoint exactly why. Perhaps it's just so I can be grateful I don't have to deal with people like that on a regular basis.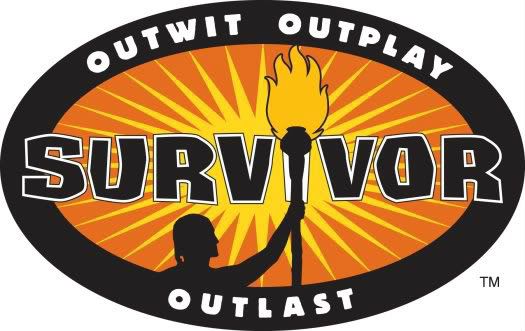 For those of you who haven't watched, "Survivor" takes a dozen or so people and drops them off in a remote location where they must fend for themselves. As a viewer sitting at home with a bowl of popcorn, I don't relate to the need for food and shelter as much as the microcosm of society found there.
Each week on the show, the group meets at "Tribal Council" and after a group discussion and secret ballots, one of the members gets voted out. Sometimes the one being ousted knows they're the target, while other times they never saw it coming.
The latter, a "blindside" was the topic of discussion at this week's Tribal Council meeting. Twenty-two-year-old Kat had plenty to say on the subject:
"If it is going to be a blindside it's going to be pretty funny and exciting. Blindsides are always fun and exciting."
Guess who left Tribal Counsel crying, her torch snuffed out?
Evidently blindsides aren't always fun; they're only fun when you're not the one getting blindsided.
Survivor is an extreme example, of course, but how often do we blindside someone because that's what's most convenient to us, not stopping to think of what it will feel like to them?
We don't invite her to a group outing and let her find out after the fact.
We push on ahead with our own agenda so we don't have to listen to his (perhaps valid) objections.
We just stop speaking to her to avoid having an awkward discussion.
You, my brothers, were called to be free. But do not use your freedom to indulge the sinful nature; rather, serve one another in love. ~ Galatians 5:13

We all have areas in our lives where our vision is limited or obstructed - our blindside - but if we truly want to love others as God commands, we must ask that our eyes be opened so that we may see the truth of our actions. Before acting, or reacting, put yourself in the other person's shoes and ask yourself if that's how you'd like to be treated.
Lord, I know I can be guilty of "selective blindness" at times. Open my eyes and help me to be sensitive to the needs of those around me, treating them as I would like to be treated. Move me to ask forgiveness from those I've hurt, and heal the wounds I've received along the way.
Tweet